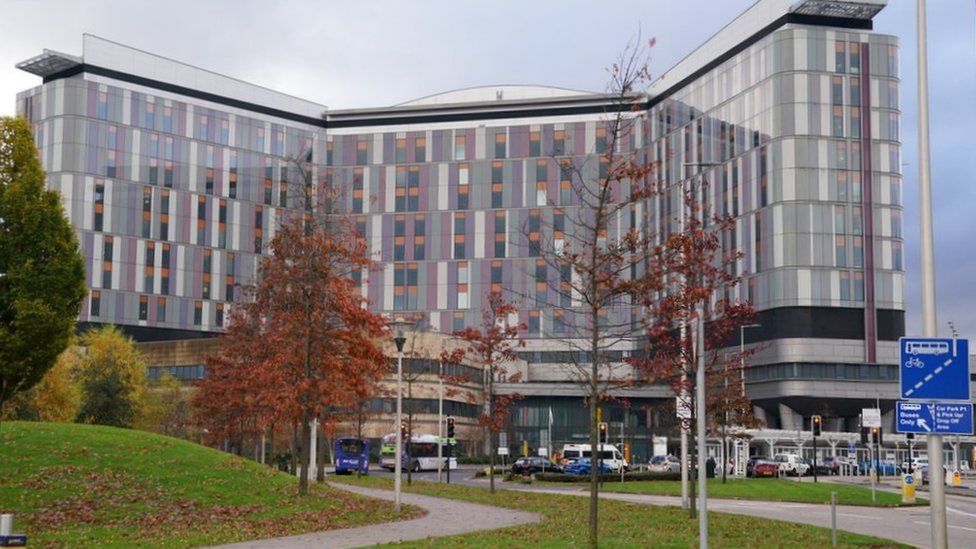 A 28-year-old man was charged with impersonating a nurse in Scotland's biggest hospital earlier this year, it has been revealed.
Lee Woods will face a trial at Glasgow Sheriff Court after his arrest at the city's Queen Elizabeth University Hospital (QEUH) on 18 July.
It is alleged he was impersonating a member of nursing staff at the time.
The incident triggered a national security alert from NHS Scotland's anti fraud team.
The QEUH campus in south Glasgow includes the Royal Hospital for Children, the Queen Elizabeth Maternity Unit and two Accident and Emergency departments - one for adults and one for children.
A statement from NHS Greater Glasgow and Clyde said staff had supported the "relevant authorities" responding to the incident.
It added: "We would like to reassure members of the public that our onsite security teams work very hard to ensure the safety and security of our facilities for all those who need to use them."
Gordon Young, head of NHS National Services Scotland Counter Fraud Services, said it had issued "an internal alert notice to counter fraud liaison officers within health boards regarding a security breach at the Queen Elizabeth University Hospital".
He added: "Police Scotland have taken forward the full investigation."
Mr Woods appeared in court on 19 July and a trial has been set for 31 January 2024.