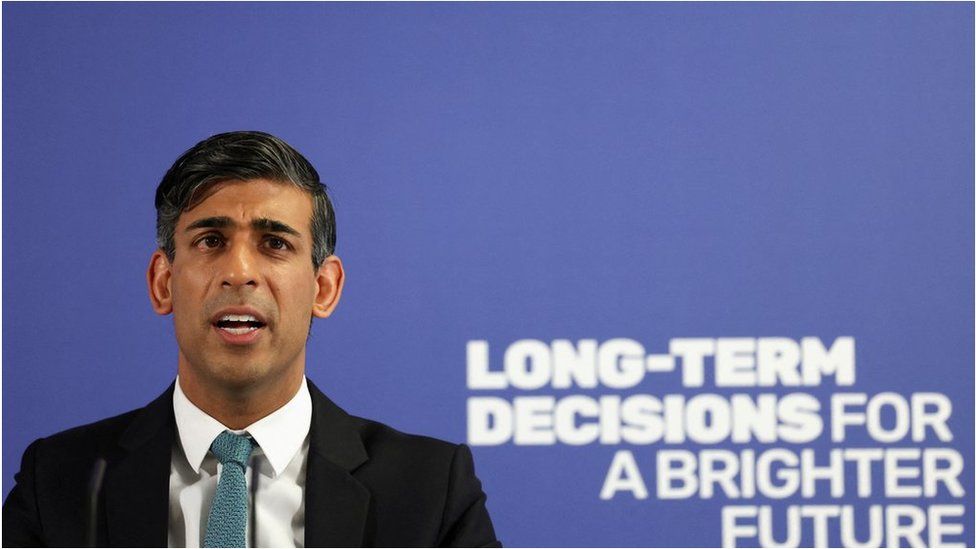 By Anthony Reuben and Tamara Kovacevic
BBC Verify
Two days before the government sets out its tax and spend plans in the Autumn Statement, the prime minister gave a speech about the UK economy.
We've been looking at some of his claims.
'I promised you we would halve inflation - we took the difficult decisions and we have delivered on that promise'
Inflation was 4.6% in October, which means the pledge is likely to be met unless there is a considerable increase before the end of the year.
An example Mr Sunak gave of his difficult decisions to control inflation was not giving big pay rises to striking public sector workers.
The IFS said the inflationary danger from public sector pay deals is that if they are much higher than in the private sector, those workers will also ask for bigger pay rises. However, Mr Johnson said "we're clearly not there".
'Energy bills have fallen significantly'
The cost of standard variable energy deals in England, Wales and Scotland is controlled by the energy price cap, which is set as a maximum price per unit by the regulator, Ofgem.
And when a typical household was paying £2,500 last winter, it was receiving £400 in energy bill support from the government, which is no longer available. Some groups can still get help with their energy bills.
'Borrowing £28bn a year as the Labour Party want to will make debt go up'
In September 2021, Labour said it would deliver an additional £28bn of capital investment each year to support the UK's transition to net zero.
Ms Reeves has pledged to reduce national debt as a share of the economy, which is similar to the government's pledge.
The current level of the government's debt is high by historical standards at just under 100% of the size of the economy.