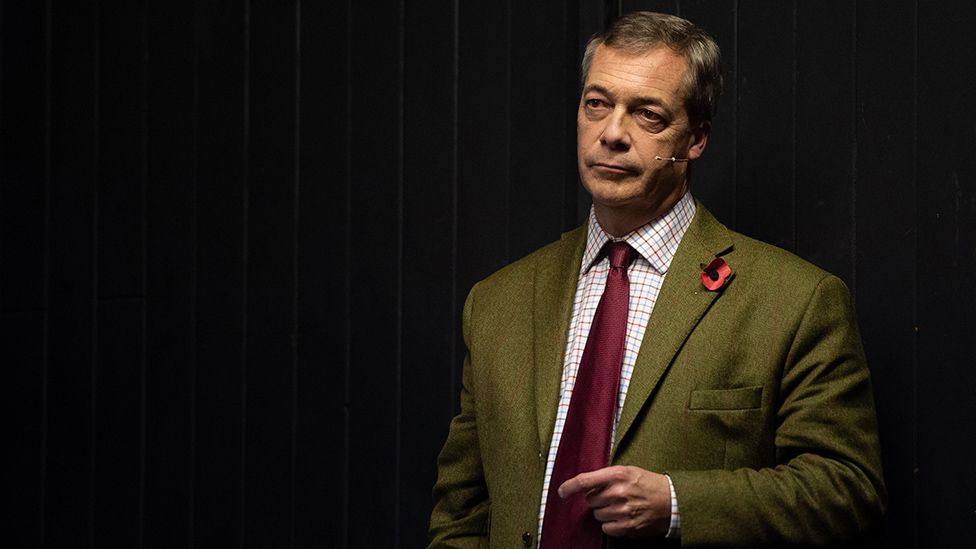 He calls himself "a hero to some people and an absolute villain to millions" and is currently living in an Australian jungle. If you don't know much about GB News presenter and I'm a Celebrity's self-styled pantomime villain Nigel Farage, here's what you need to know.
He's a former investment banker
Now 59 years old, Mr Farage was born in Kent and started working in the City - London's finance district - after he left private school Dulwich College in 1982. He was an early member of the United Kingdom Independence Party (UKIP), which campaigned to leave the European Union, in 1993. He has four children - two sons with his ex-wife and two daughters with Kirsten Mehr, a German national he reportedly met in 1996.
He led a political party but has never been an MP
Fellow jungle campmate Josie Gibson told Jamie Lynn Spears that Mr Farage was a Member of Parliament in Britain, but this isn't true. He was the leader of UKIP and tried to get elected several times but never succeeded. However, he did get elected to the European Parliament in 1999, and stayed there until 2020. On the day of the 2010 UK general election he survived a plane crash and spent two days in hospital.
He's had a big influence on politics and Brexit
Mr Farage built his political career on being a Eurosceptic - someone who wanted Britain out of the European Union. He urged people to vote leave in the 2016 Brexit referendum and his focus on immigration was heavily criticised by opponents, especially a campaign poster showing a line of asylum seekers with the words "Breaking Point" on it. It is thought he played a big part in making immigration one of the main themes of the debate before the Brexit vote. He's also supported politicians in other countries, such as former US President Donald Trump.
His opinions are divisive
Mr Farage has been criticised for comments on issues including migration, climate change and HIV treatment. He's been forced to deny accusations of racism throughout his political career, including from the Archbishop of Canterbury on one occasion. Supporters of Mr Farage have said that he speaks for working-class voters and people who are unhappy with the stance that the British Conservative and Labour parties take on certain issues.
He's a presenter on GB News
Since announcing his retirement from politics in 2021, Mr Farage has hosted programmes on the GB News channel. Viewers saw him attacking the exclusive Coutts Bank when documents suggested it had closed his account because of his political views. The BBC also had to apologise for reporting - based on information provided by the bank's boss - that Mr Farage did not have enough money to keep his account. He's also appeared on Fox News in the USA, and hosted a show on UK radio network LBC from 2017 to 2020.
His I'm a Celebrity appearance has been controversial
Mr Farage is earning £1.5m to appear in ITV's jungle show, and the announcement he was on it made plenty of people angry. The hashtag BoycottImaCeleb trended on X before and during the first episode. The show's opening had two million fewer viewers this year versus 2022. High-profile ITV2 show, Love Island, which aired in the summer and definitely did not feature Mr Farage, also lost 1m viewers this year compared with last year.
He isn't exempt from all the Bushtucker trials
Mr Farage told The Sun newspaper he would be excluded from certain I'm a Celeb trials on medical grounds due to injuries from his plane crash and surgeries afterwards. He told the paper that would include "anything involving weightlifting". But he didn't escape the public vote for the first Jungle Pizzeria eating trial, and was chosen to complete it with influencer Nella Rose.